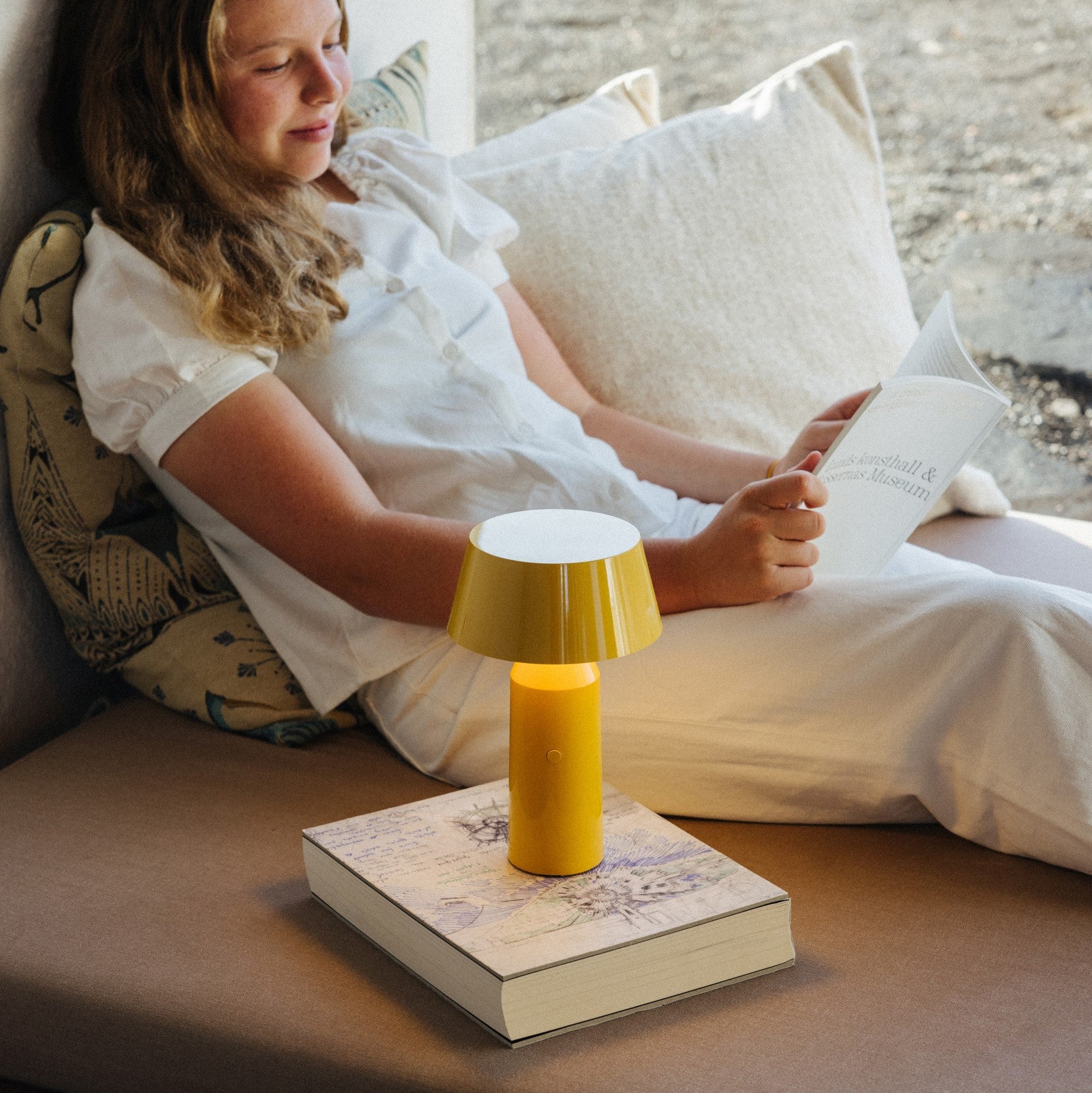 Warm and dimmable light
Bicoca generates an intimate light that adds warmth wherever you place it. Its adjustable·lampshade has an interior diffuser that filters the light while avoiding dazzling.  
Bicoca features a 3-positions dimmer to regulate  the light output: at minimum power, it lights for 20 hours; at medium, for 10 hours; and at maximum intensity, up·to 5 hours.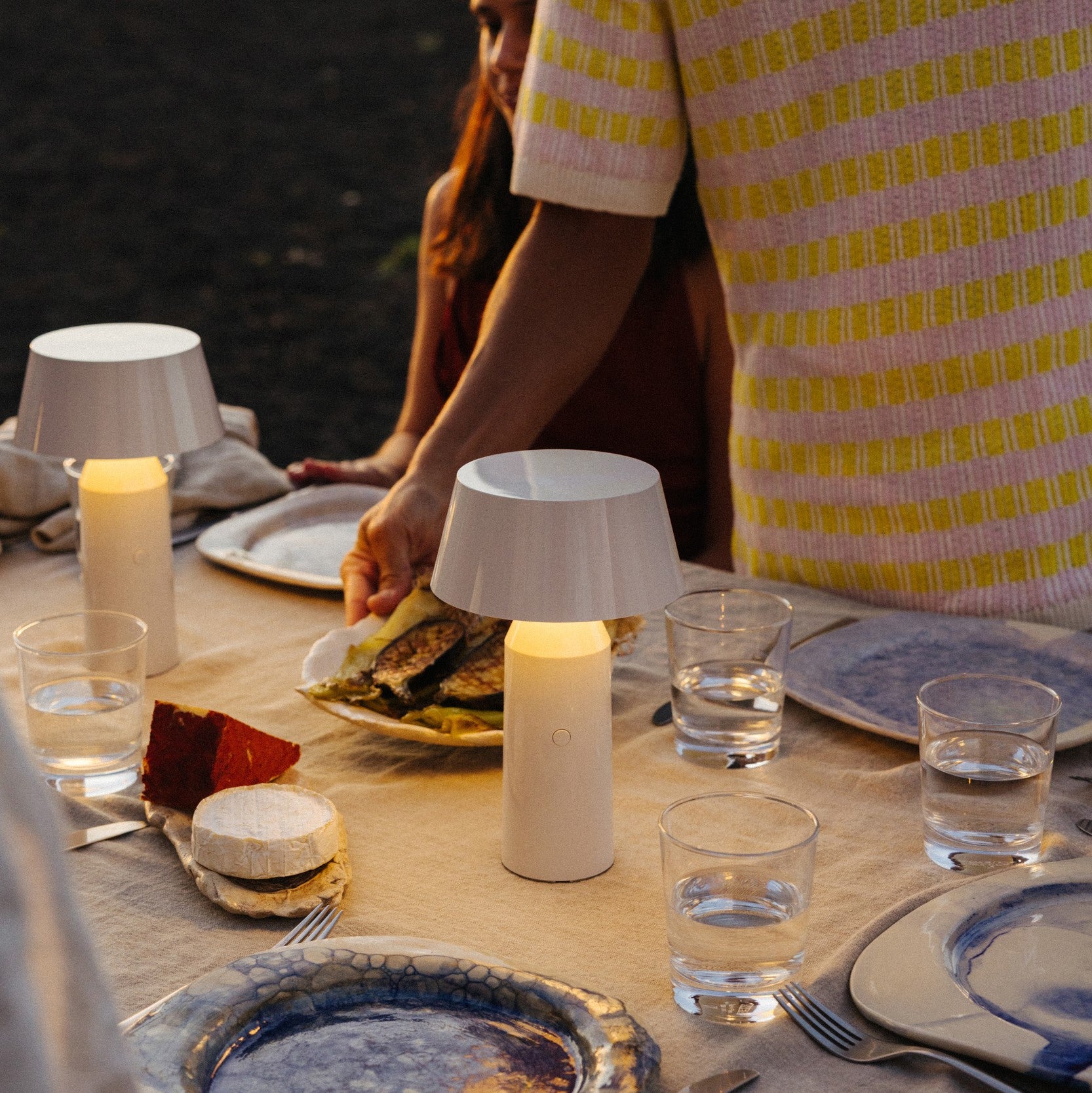 Wherever you like it
Place it on your desk or on the entry furniture. Find a space for it on your shelves, add light and color anywhere in the house. Use it to read or write, move it with you, and place it wherever you want or need it, that's why it's portable.
Bicoca creates an unique and intimate atmosphere, so it is easy to find in jazz clubs, cocktail bars or restaurants with soft lighting, consistent with the ambient.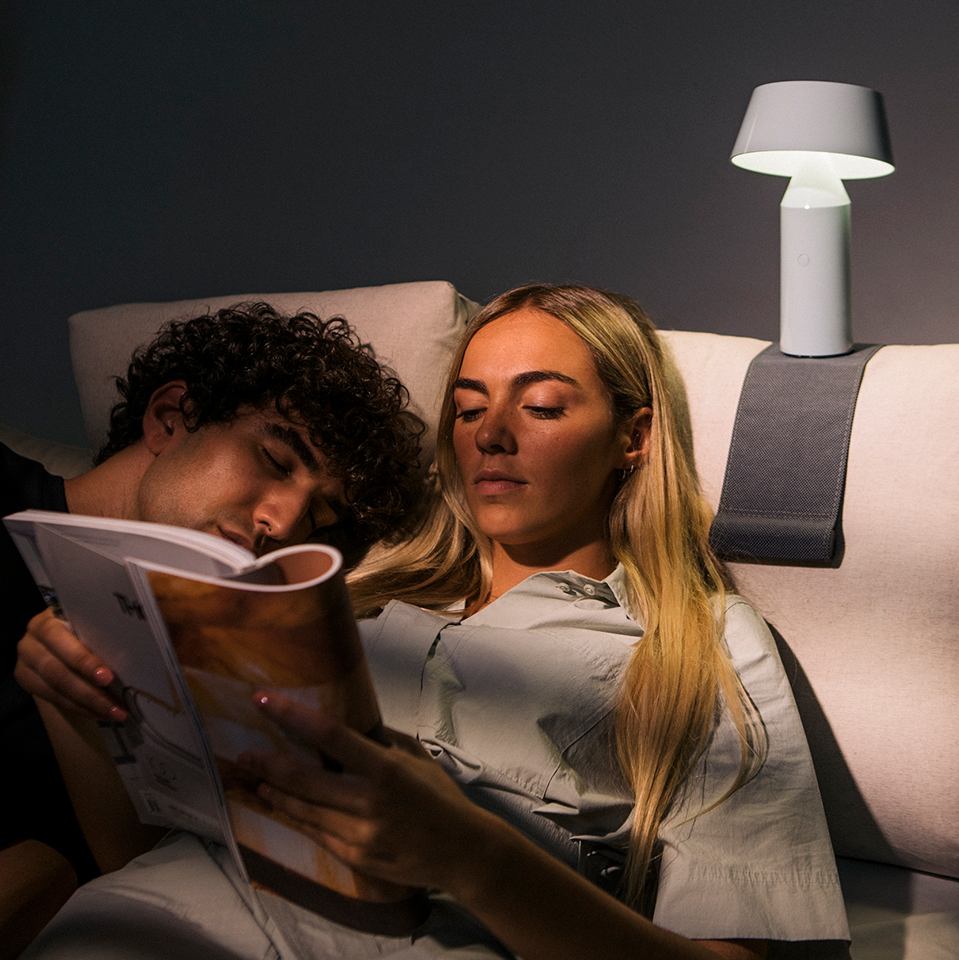 One lamp, many possibilities
Bicoca can be purchased with the armchair accessory, which drapes over armrests, sofa backs, or headboards, so you can bring your Bicoca to all your personal reading spaces and light any corner.
Small, manageable and colorful
Its basic geometric shapes and wide variety of colors make it a playful and cheerful design lamp.
From €221
Available in 6 colors
Discover details