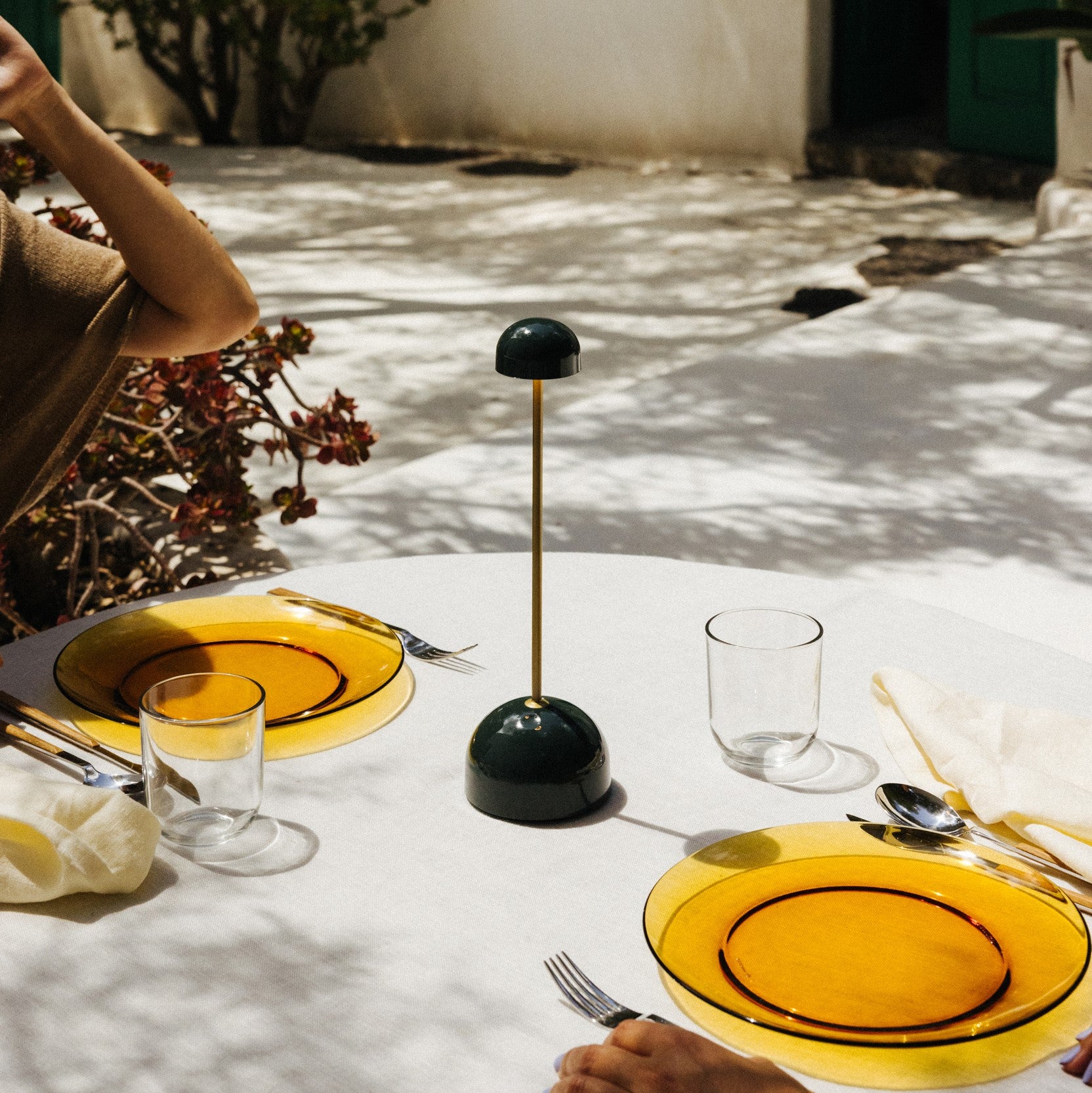 Light that takes up no space
A minimalist design with a lightweight structure, easy to move and place, occupying very little space. It features a broader base that adds stability and ensures good lighting wherever it is.
Sips offers three light settings and includes a battery so it can illuminate for up to 20 consecutive hours. Additionally, it has a touch-sensitive switch that not only adjusts the light's brightness but also provides the option to remember the intensity of the last use.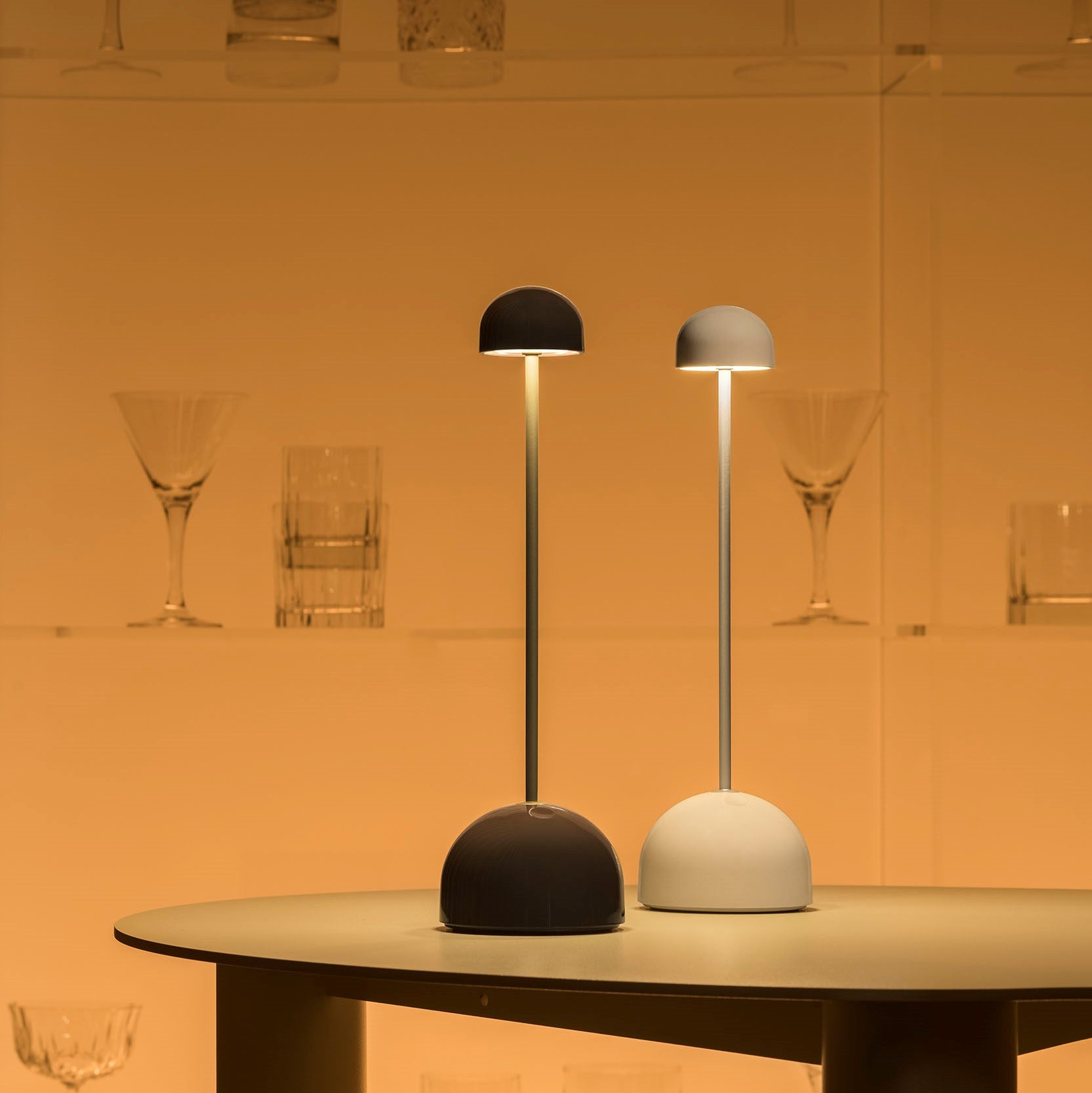 A lamp for disconnecting
With a small, opaque screen, the portable Sips lamp provides direct light without causing glare. It is as discreet as it is practical: place it at your home's entrance, on any shelf, or move it and use it as a point of light when needed.

Let it illuminate your dinners on the terrace, in patios, or gardens. That's the advantage of being a cordless and waterproof lamp.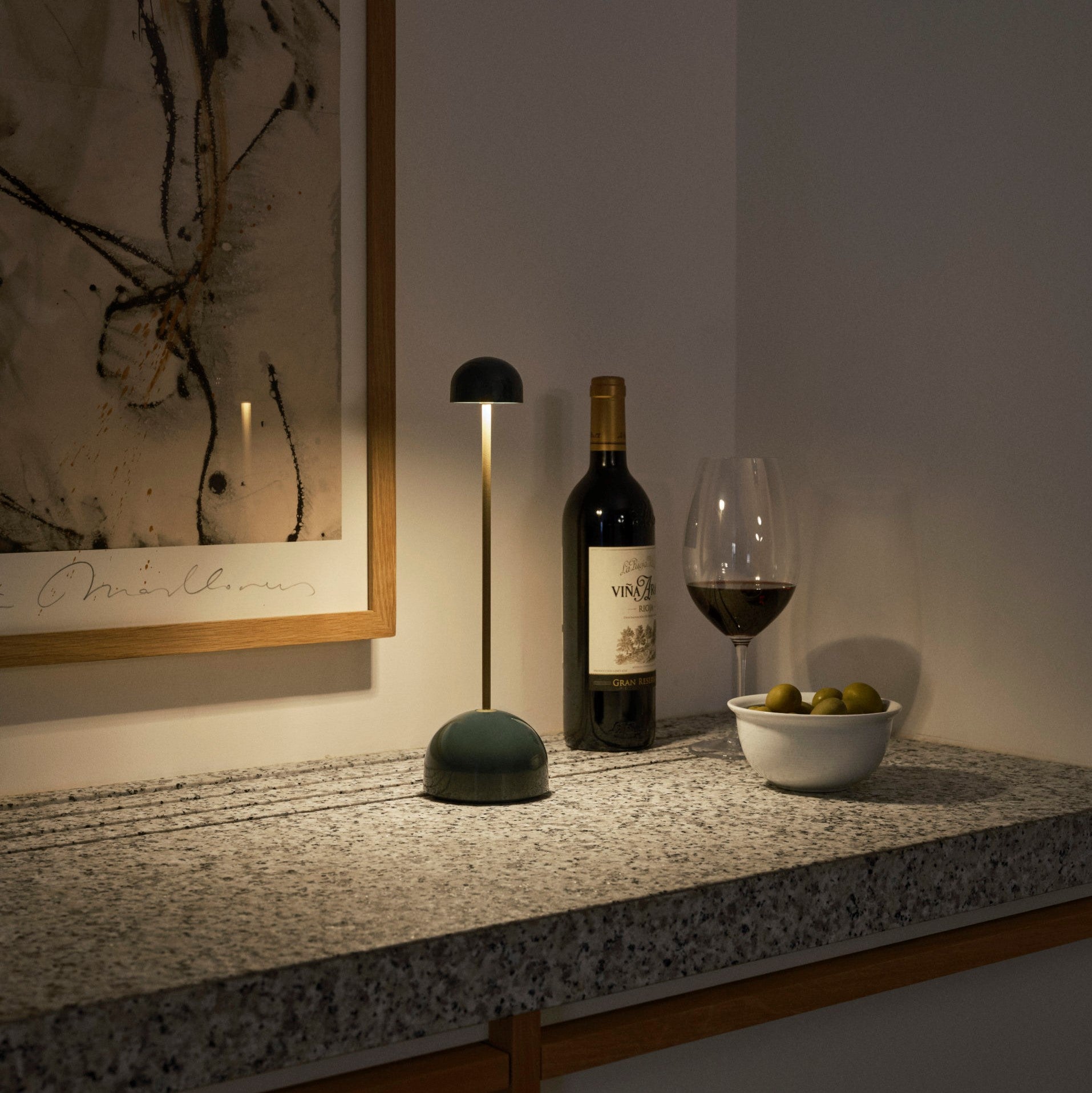 A small profile, a huge impact
This clever design that illuminates without disturbing is available in three different colors: dark brown and green, both with a lacquered gold stem, and white with a silver finish stem. Three neutral shades designed to seamlessly blend with the space they are in, allowing the focus to be on the light they emit and what they illuminate.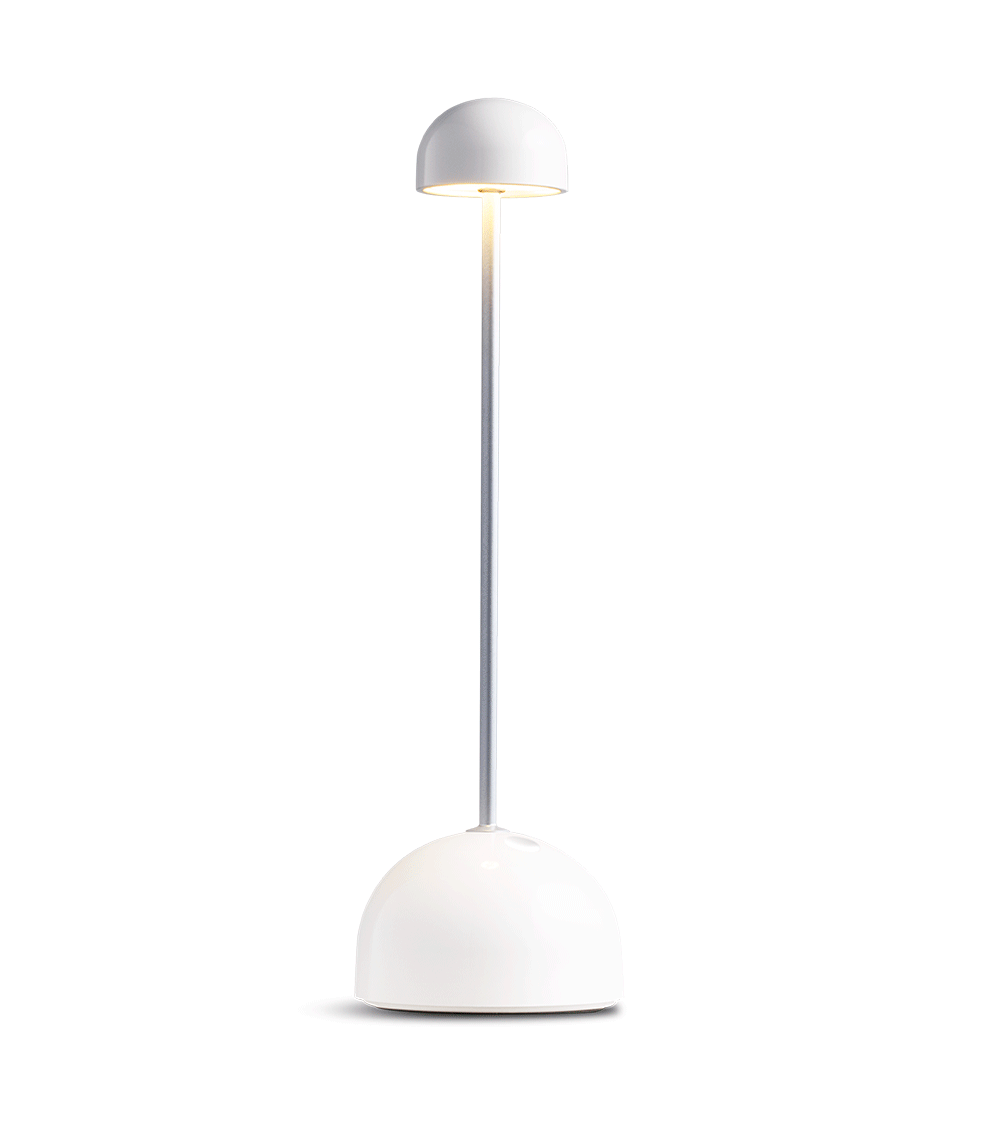 Less is more, this time for sure
And with a size similar to that of a wine bottle and its lightweight, Sips is named in honor of a famous cocktail bar in Barcelona that shares the same name.

A design primarily intended to be a part of the table, at home, in restaurants, in bars, in cocktail lounges; that's where we usually celebrate, enjoy, and gather around the light. Not always is less more, but with Sips, it is.
From €121
Available in 3 colors
Discover details