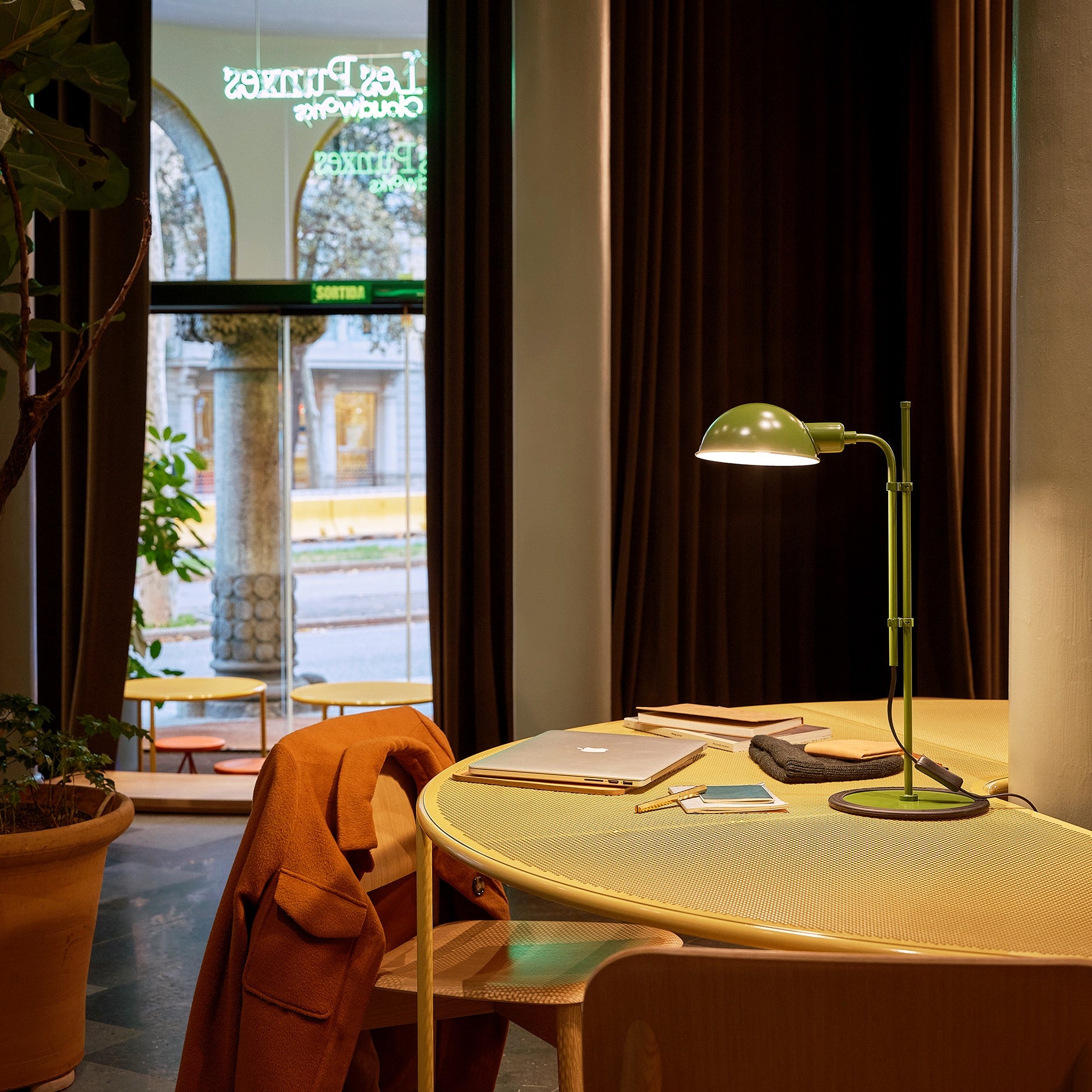 360 degrees of light
Lightweight, it takes up almost no space and can function as an ambient lamp or for direct light, depending on how you direct the beam.
Its shade can rotate through 360 degrees to focus the light where you want or even to direct it against the wall to project ambient light by reflection.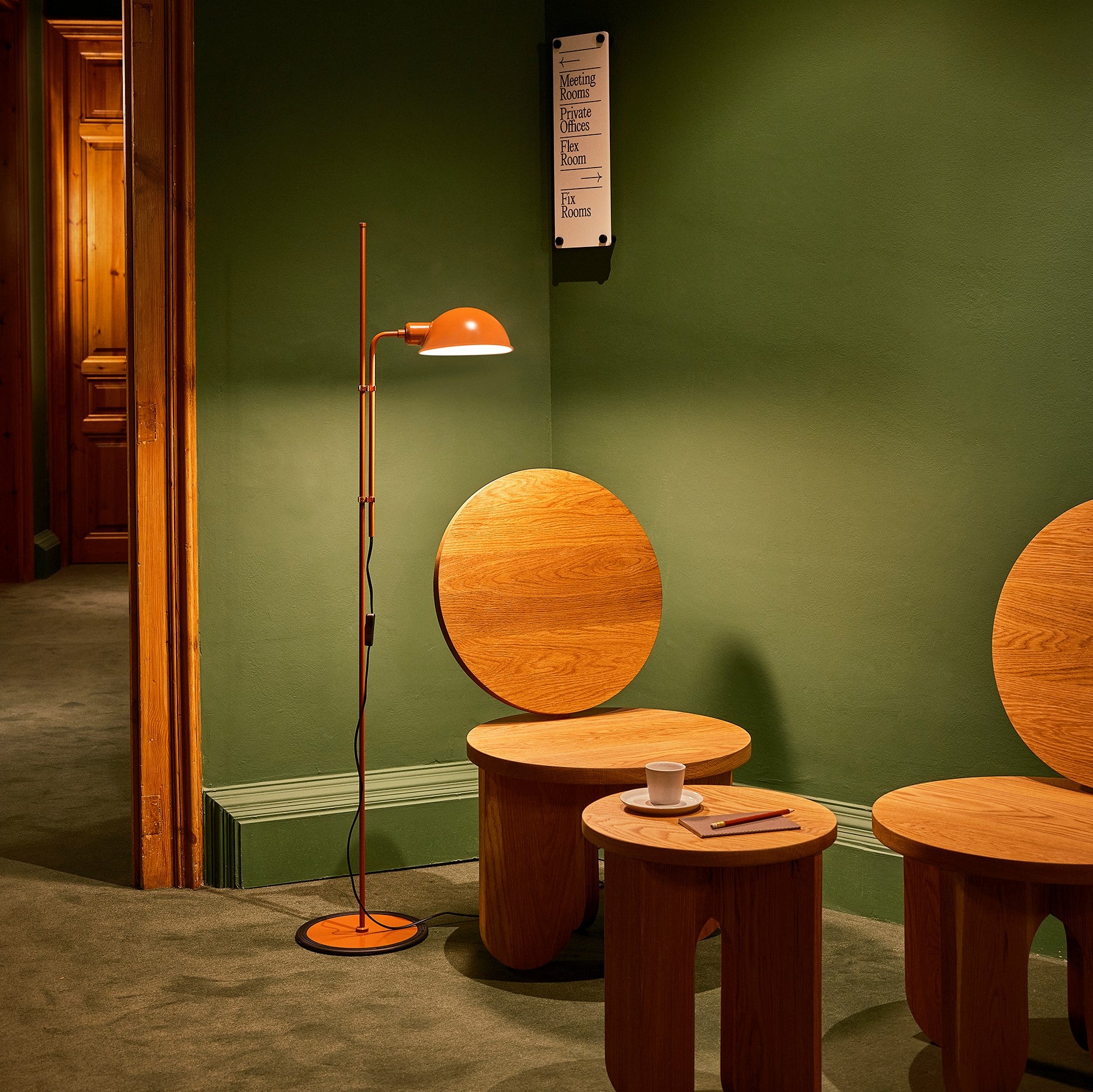 One design, three versions
The Funiculí is available as a floor lamp, table lamp and wall lamp.

The three versions share the same structure, which has a double clamp system which allows to vertically move the lampshade for height adjustment.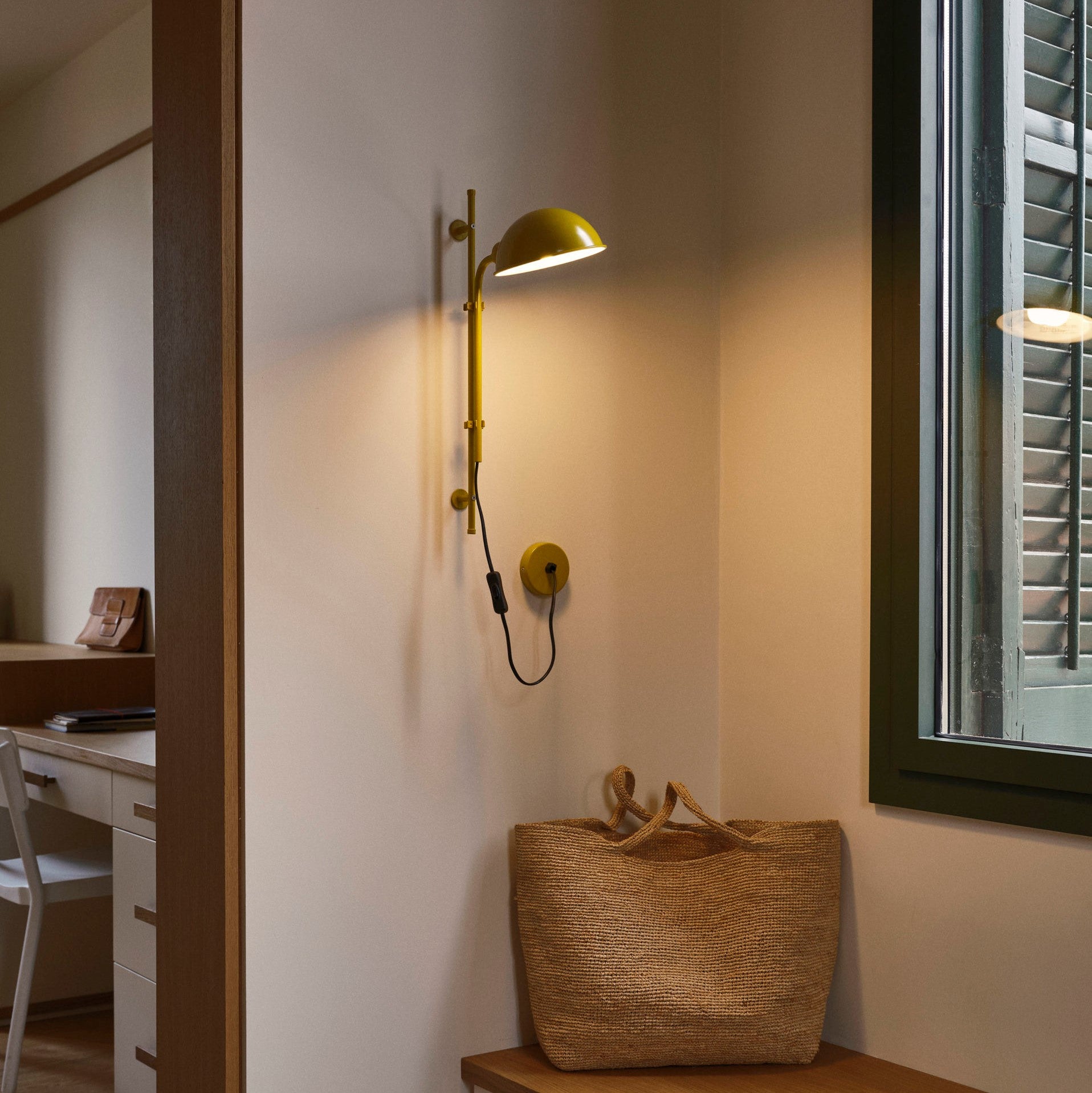 A timeless design
The Funiculí is a design by Lluís Porqueras, a 1979 lamp that Marset reissued in 2013.
For the Funiculí forty years is nothing, not only has it stood the test of time but it is still a current design.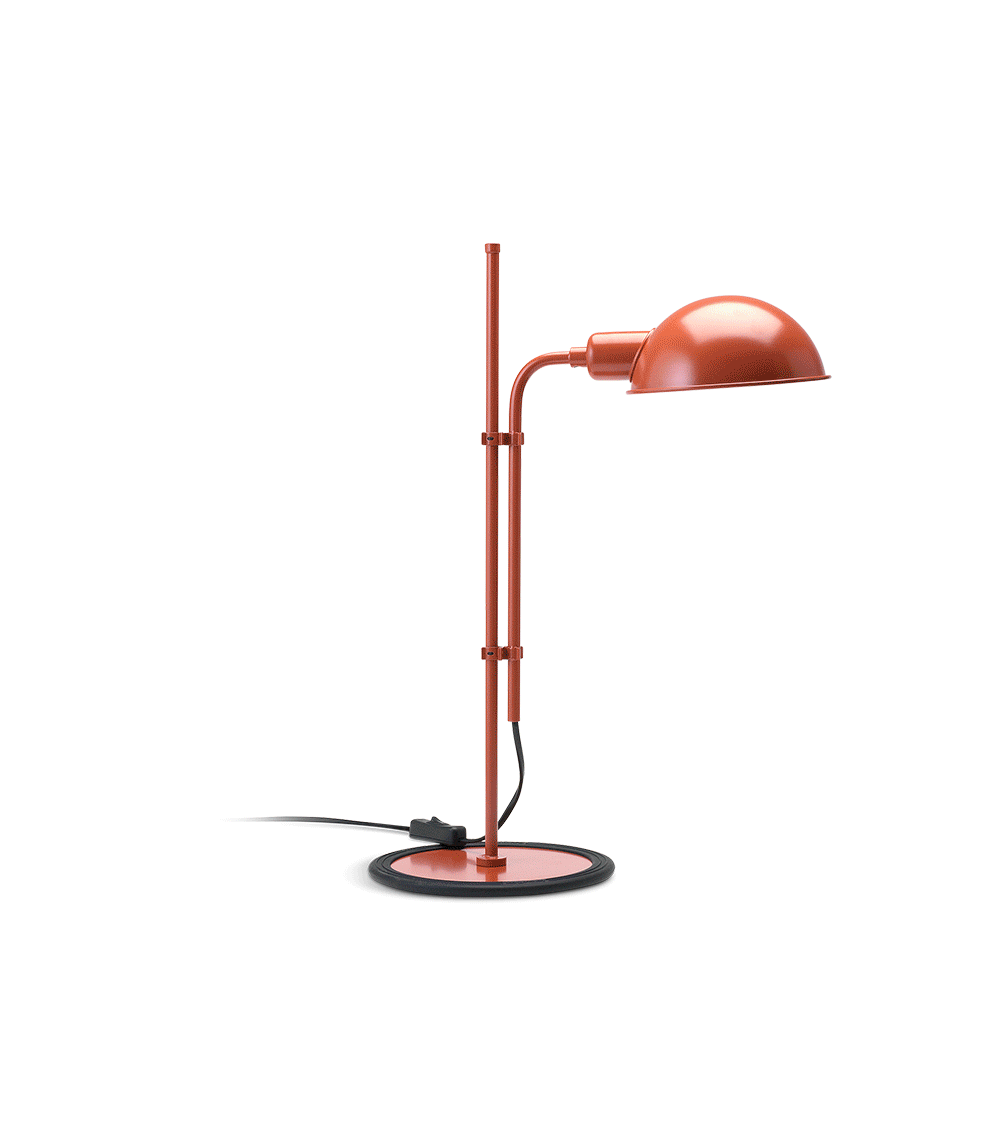 Colors that claim the design
The Funiculí is available in neutral colors such as moss gray, black or off-white, and also in new, more intense colors such as mustard yellow, terracotta and green. These vivid finishes are design statements, highlighting the shapes of the Funiculí and bringing chromaticism to the space.
From €231
Available in 6 colors
Buy Funiculí S