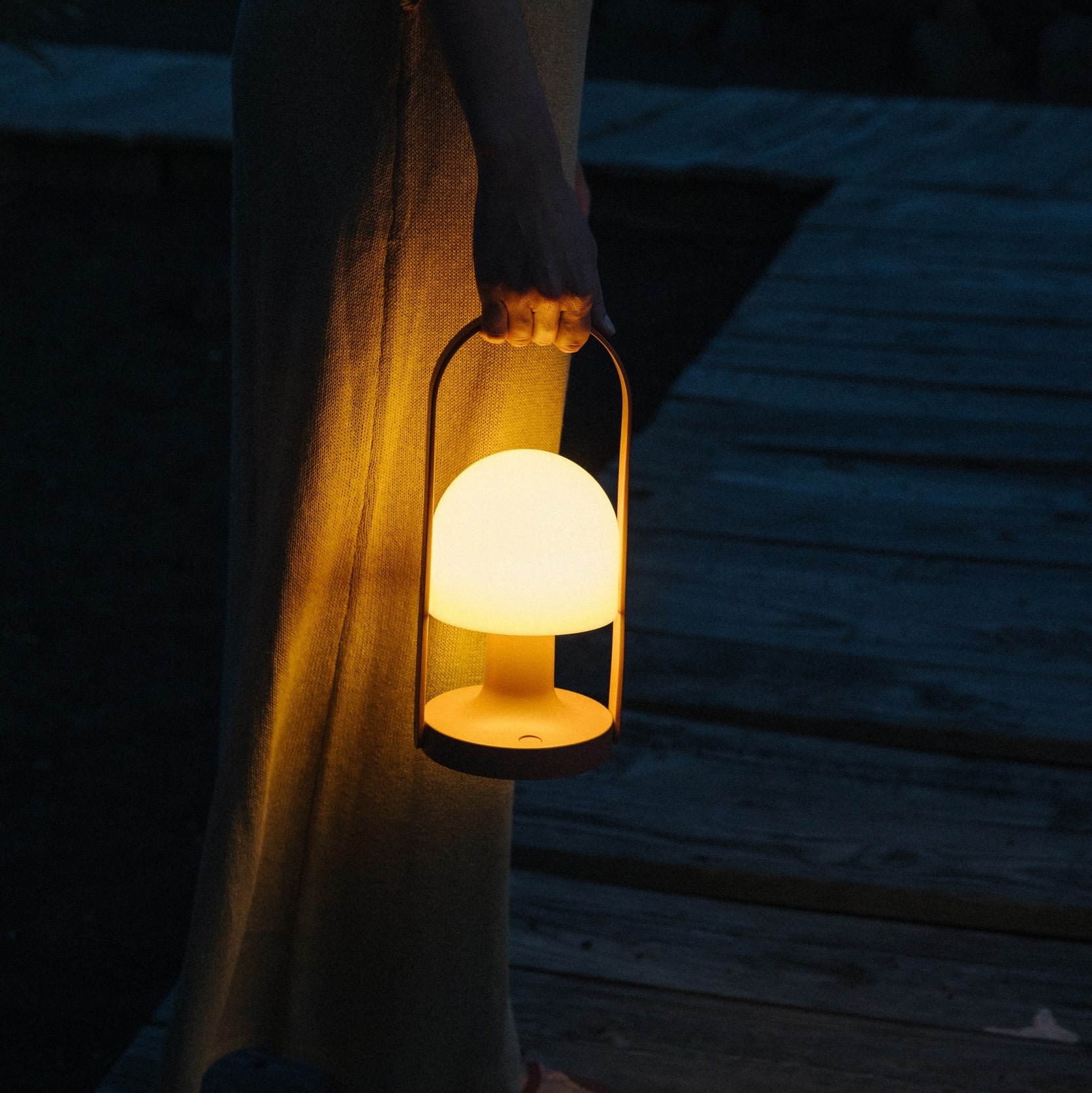 Cordless light hours
FollowMe is powered by a lithium-ion battery and features a brass switch on its base that also allows to regulate the light output in three intensities.
Depending on the intensity, FollowMe can light up from 5 to 20 hours.
With a diffuse and warm lighting, its tilting shade allows to direct the light wherever you need it without dazzling.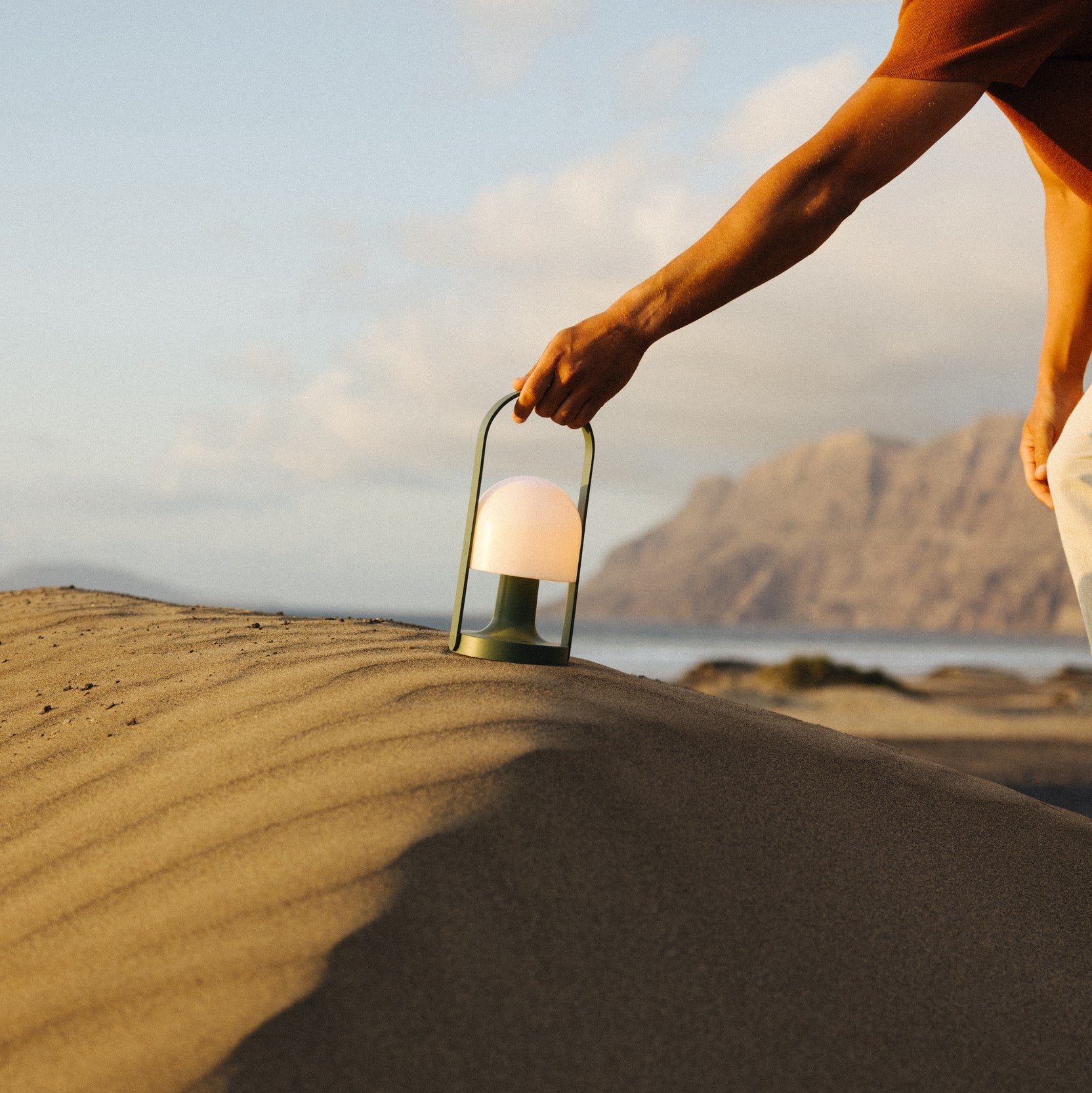 Take it wherever you go
Its charismatic design with a wooden handle and its different types of lighting make it a multifunctional lamp: it can be a light spot in any room, illuminate dinners on aterrace, light up camping trips and boat trips, and also be used for reading.
Its lightness makes it perfect for children, who can take it with them to play, use it as a reading light or place it as a nightlight when they go to bed.
Recovering a design
Inspired by the Flass, a lamp from the 1970s published by Marset. The former design was composed by metal structure that held the shade, that was starting point.
In 2014, the designer Inma Bermúdez recovered this design and used it as a starting point to create a new one with different materials and a rechargeable battery.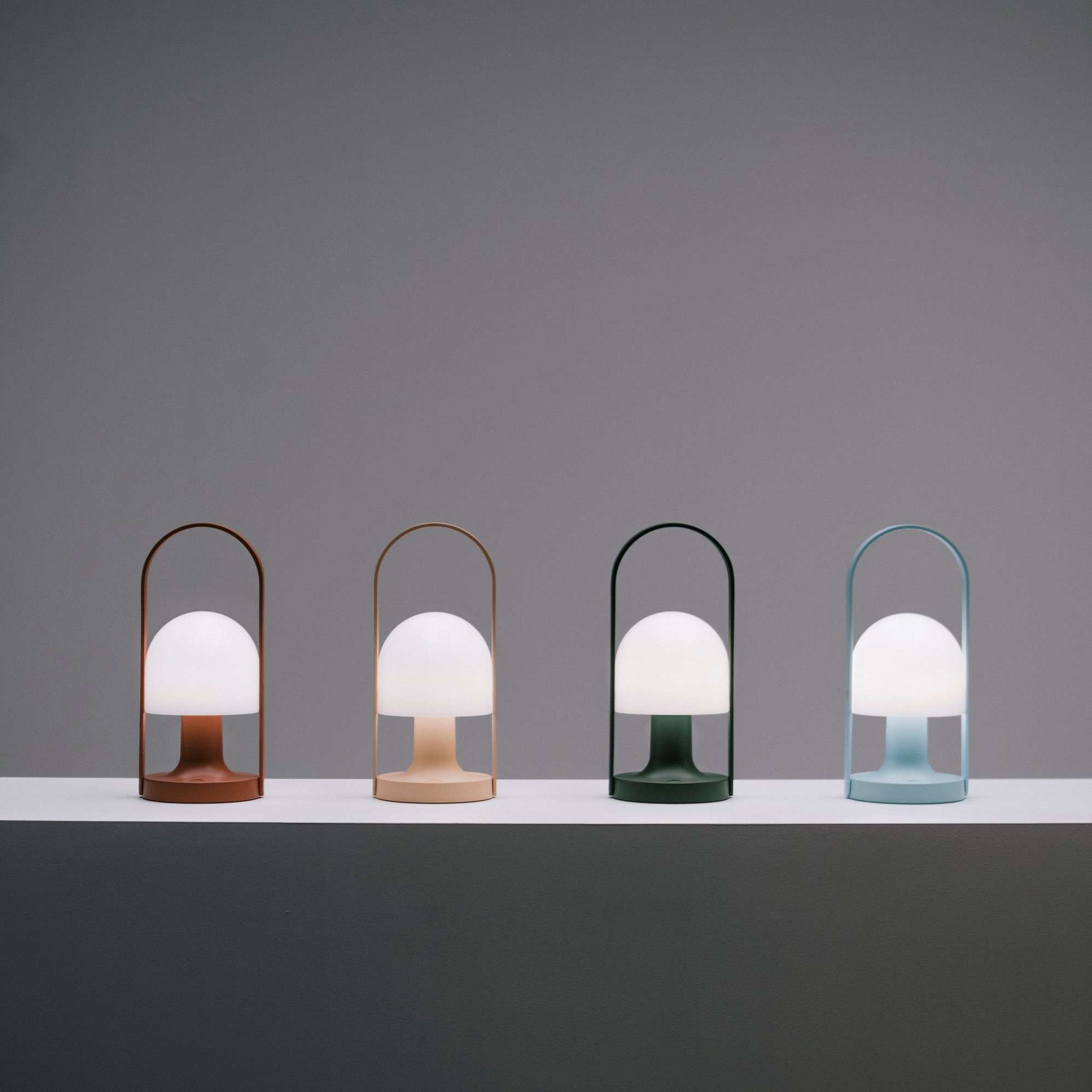 Also available in colors
One of Marset's most renowned designs could not be limited to just one version so FollowMe collection has expanded and is also available in different colors: pink or blue, ideal for children, and green and terracotta, more intense and sophisticated.
The wooden handle remains, painted in this case. The collection expands so that light and color move with you wherever you go.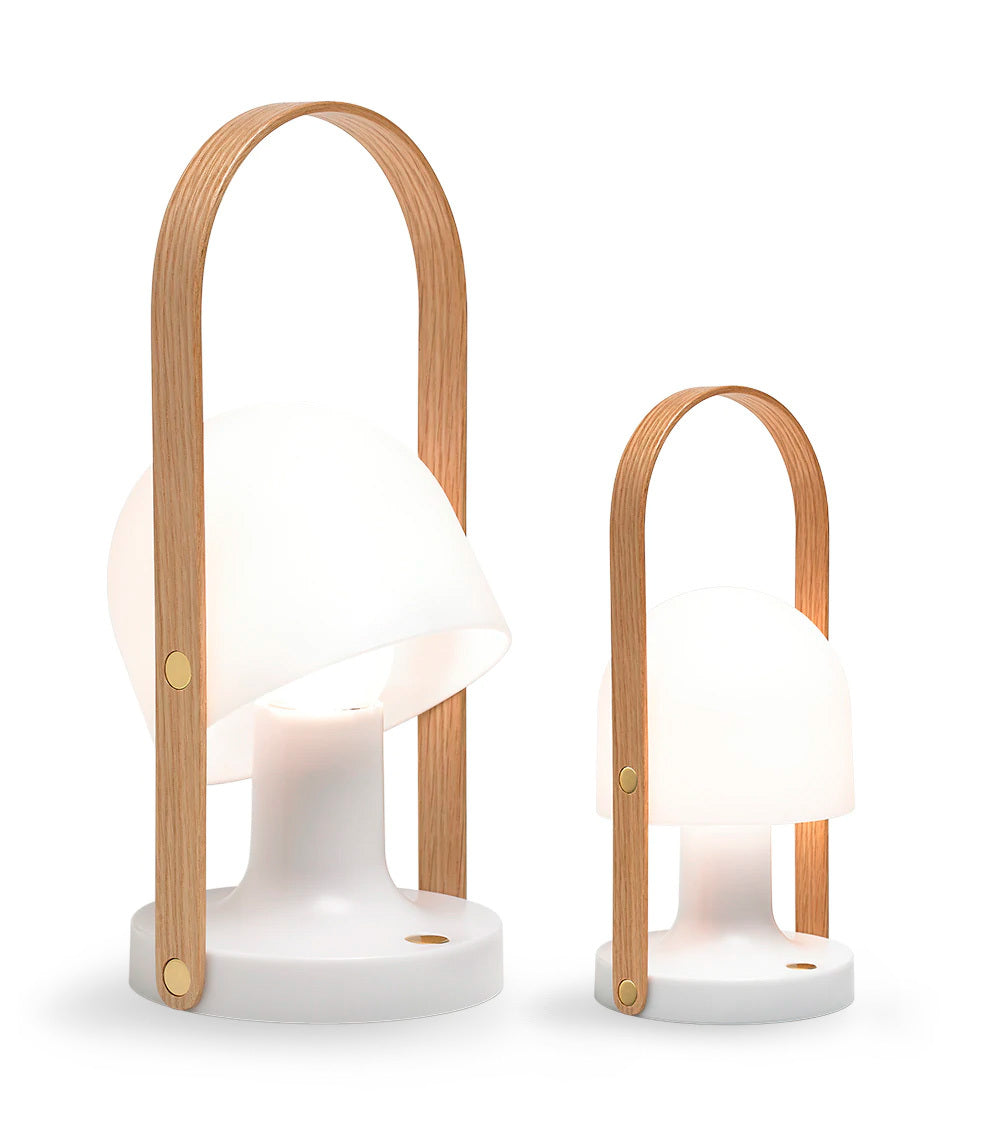 One icon, two sizes
Available in two different sizes: the original FollowMe and the larger FollowMe Plus, which complements its predecessor. Both design lamps share the same shapes, but the larger version can be used as a tabletop light or as a floor lamp.
From €217
Available in 5 colors
Choose a size