Chispa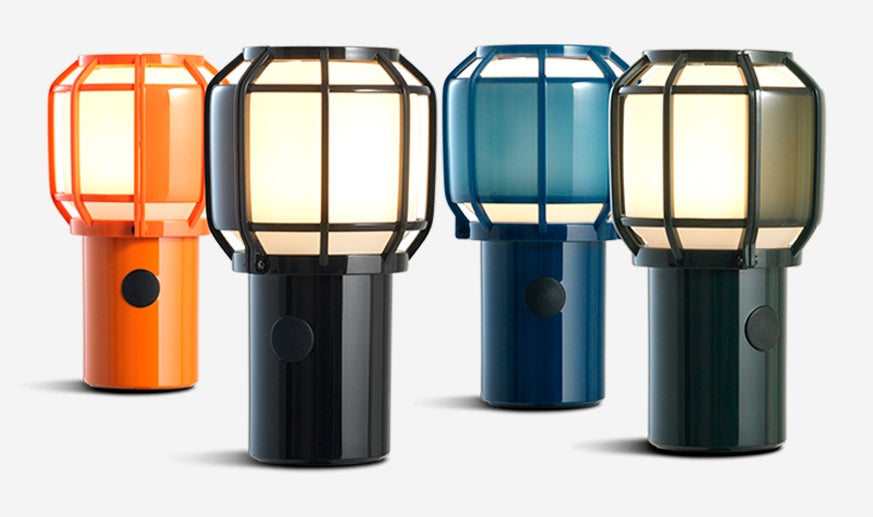 by Joan Gaspar
Portable and waterproof, the Chispa (Spark) outdoor lamp can both illuminate indoors and outdoors. A design inspired by the traditional garage lamps, renowed with a  rechargeable battery.
From 185€.
Available in 4 colors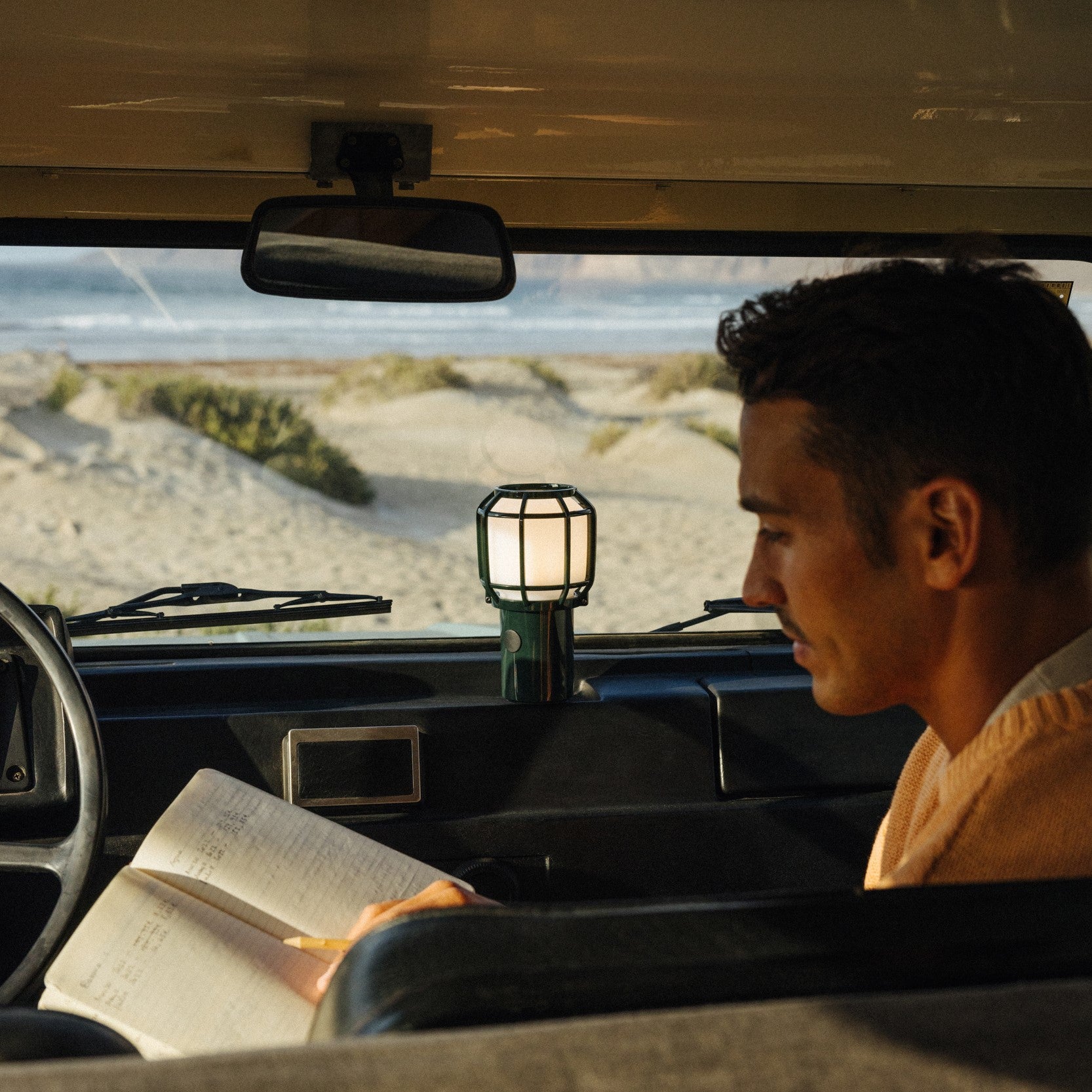 Light in motion
The light of the Chispa lamp is diffused and warm and it can be dimmed in three different intensities with a switch integrated in its base.
A revolving shade protects the structure and directs the light while giving a touch of color.
At maximum intensity, the high-efficiency lithium ion battery of this outdoor lamp lights for 7 hours and, at minimum power, until 28 hours.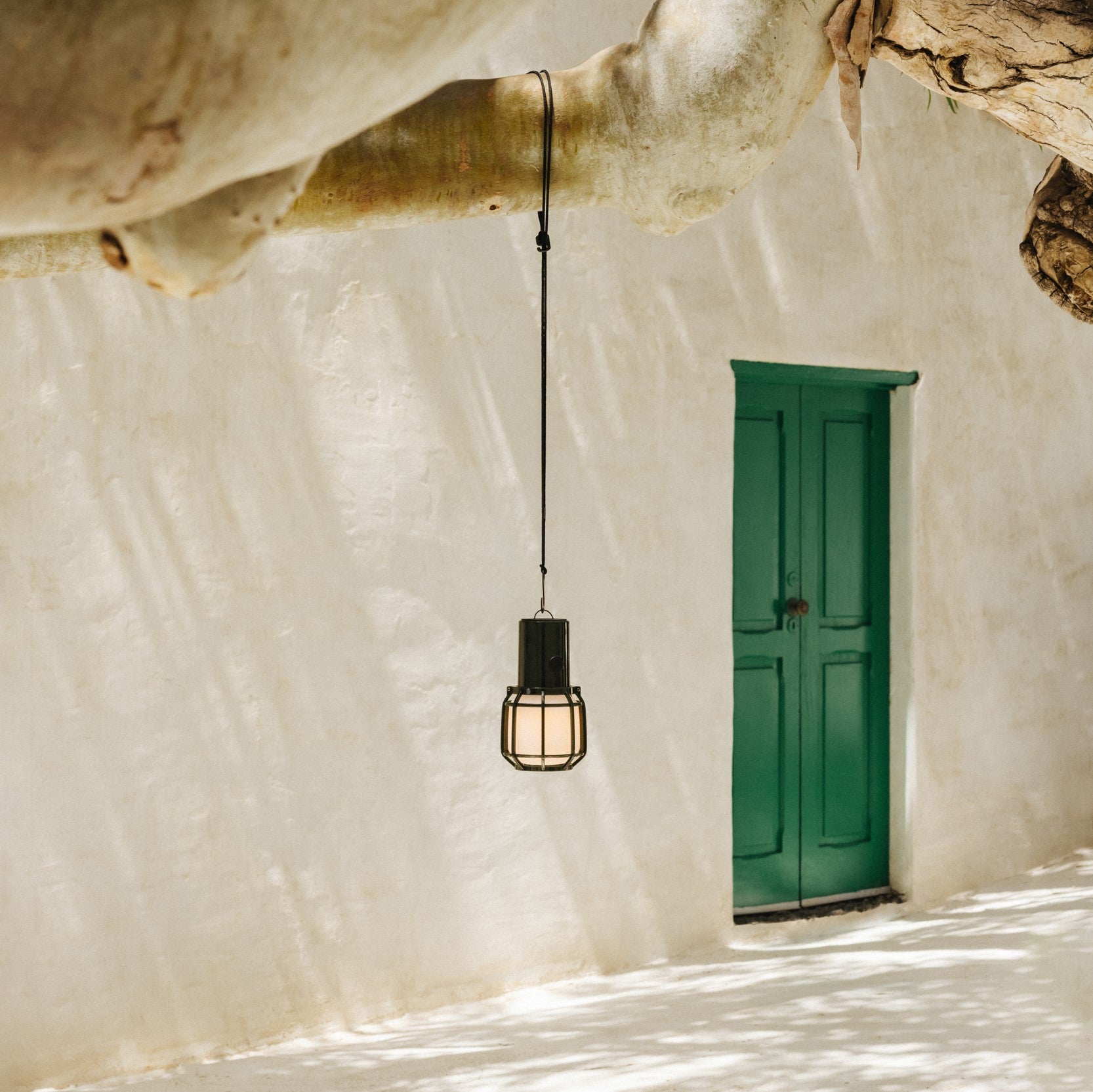 A traveling lamp
Lightweight, compact and waterproof, this outdoor lamp has been designed to take it with you everywhere you go: roadtrips, hiking or camping, on boat trips... it fits into any small backpack.
It also includes an accessory composed by a rope with a hook to hang it from a pergola, a tree or even an umbrella.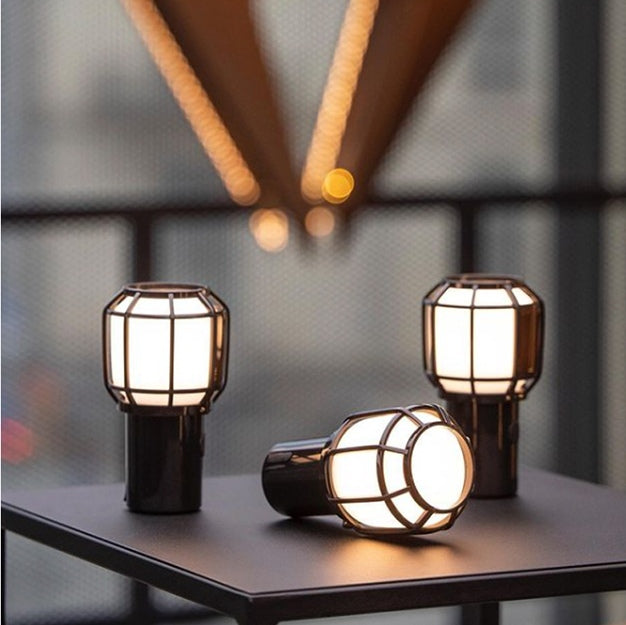 The spark between Marset and CUPRA
The history of Chispa begins with the collaboration between these two brands that vindicate the value of design.
Both in its shape and its name, Chispa (Spark) recalls the lamps used in garages. The black version, with copper details, is a special edition for CUPRA, a Barcelona-based automotive brand.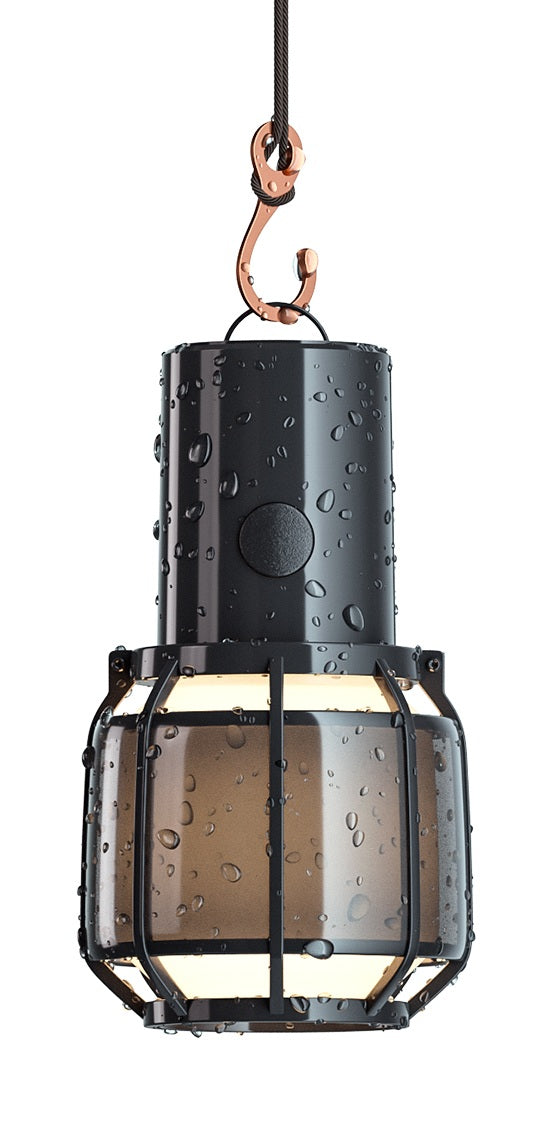 Waterproof certified
Use it both indoors and out, Chispa is the only portable design lamp in the Marset collection that can get wet.
From €185
Available in 4 colors
See more