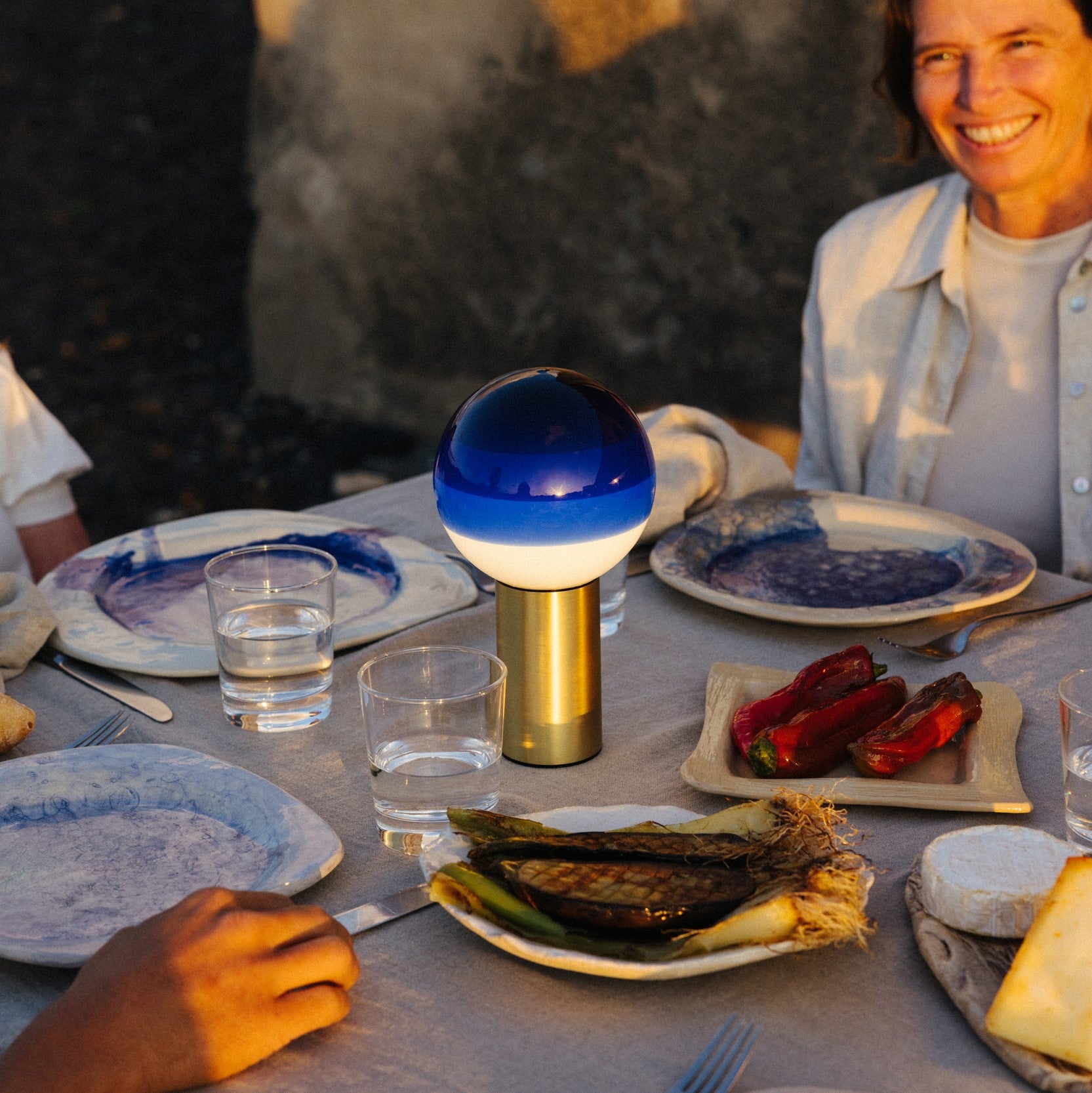 The magic of color
Dipping Light is a highly decorative design with six colored glass finishes to choose from. It is complemented with a metallic base, available in brass and graphite.
Its diffused lighting results fascinating: different paint shades filter the light and bring different tones of color, creating a magical ambient effect.
When the lamp is turned off, the colored glass sphere is an object charged with beauty, and eye-catching design piece.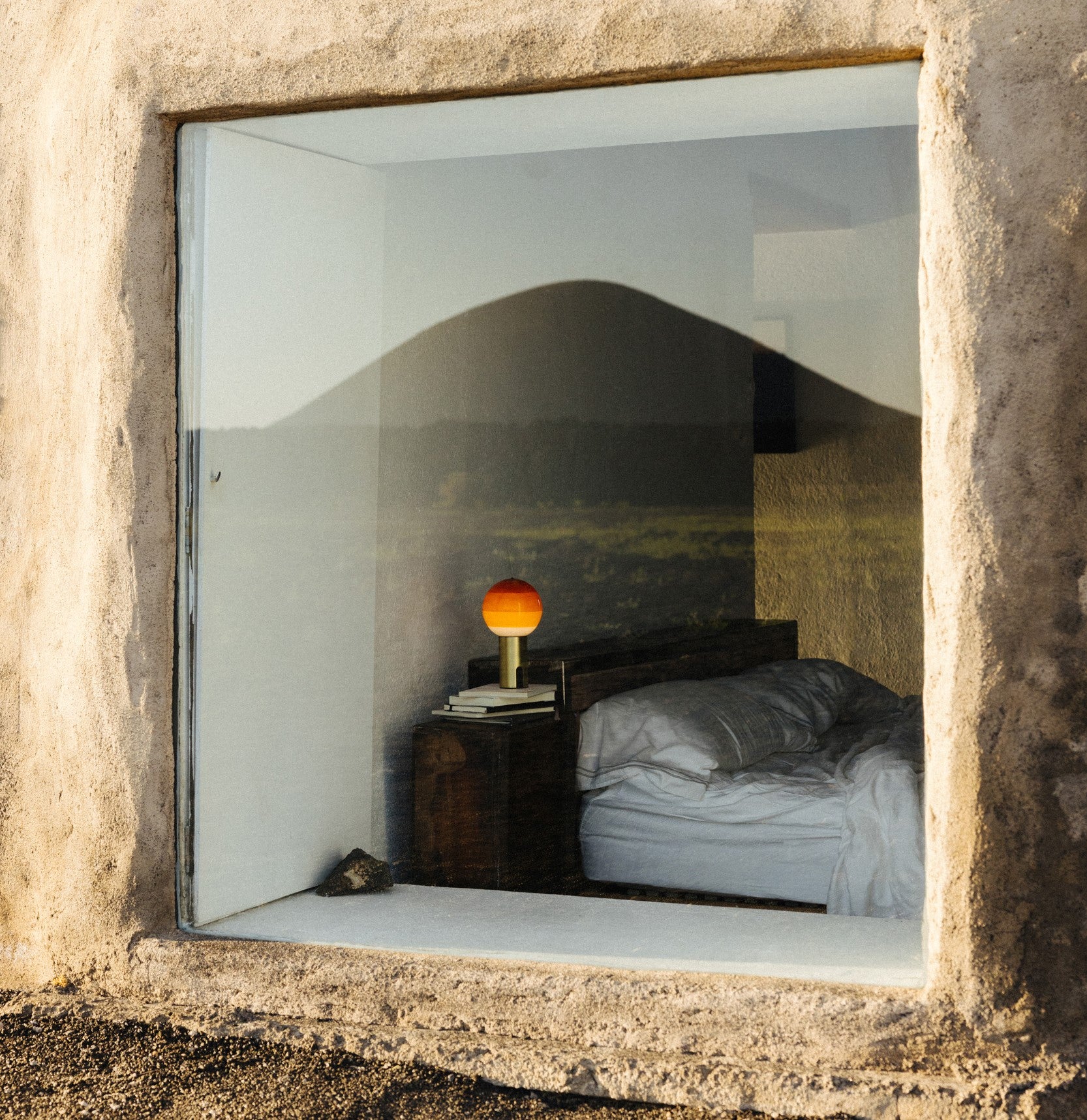 A sculpture of light
Artistic, handcrafted and colorful, Dipping Light design lamp not only lights a corner, but it also enhances any space by expanding the color, its lighting creates a unique atmosphere.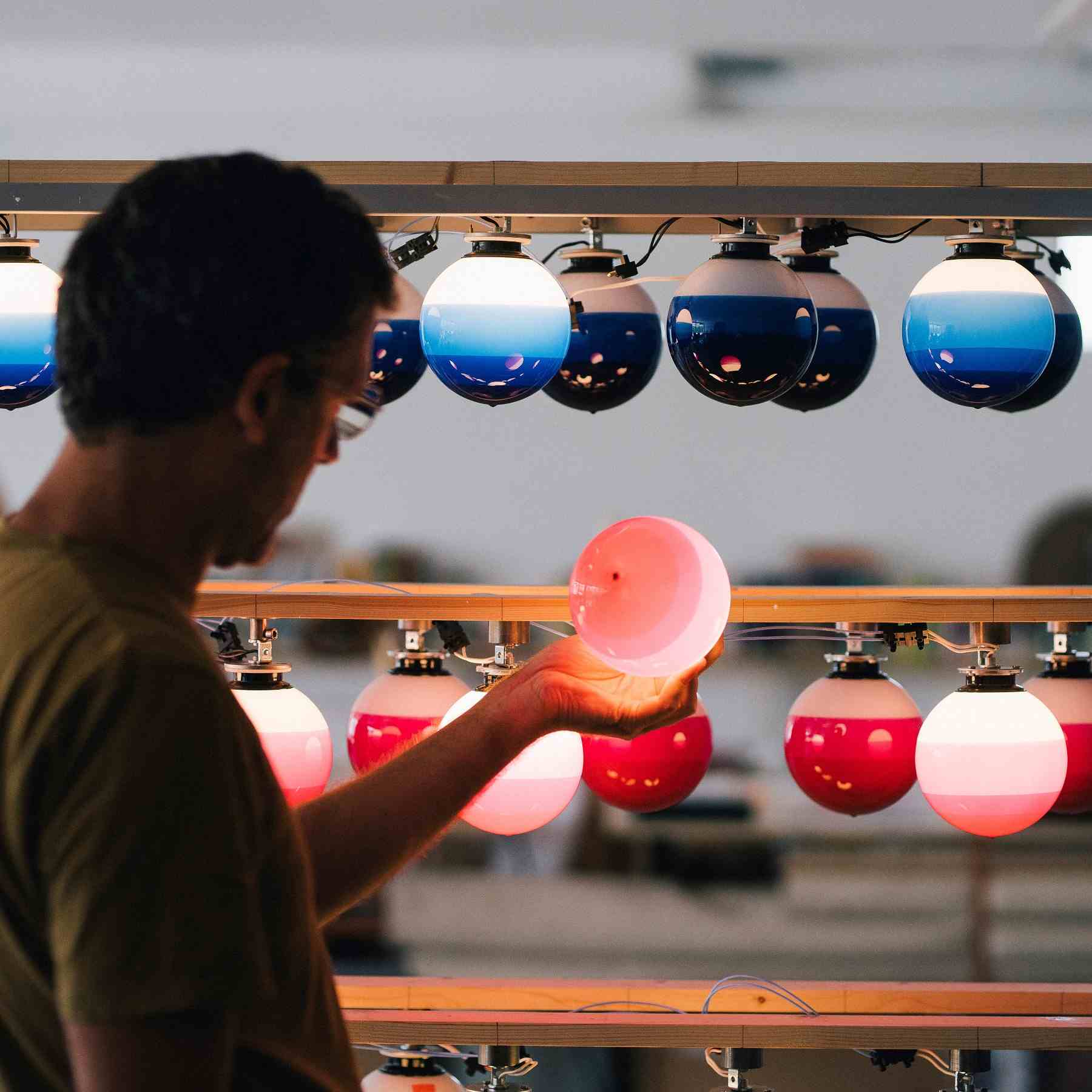 Handcrafted and unique
Its handcrafted manufacturing process begins by dipping the shade into liquid paint several times.
Thus, each Dipping Light is different and unique because it depends on the paint mixture, drying and atmospheric conditions at the time. These factors will determine that the color stripes will have different sizes and textures in each of them.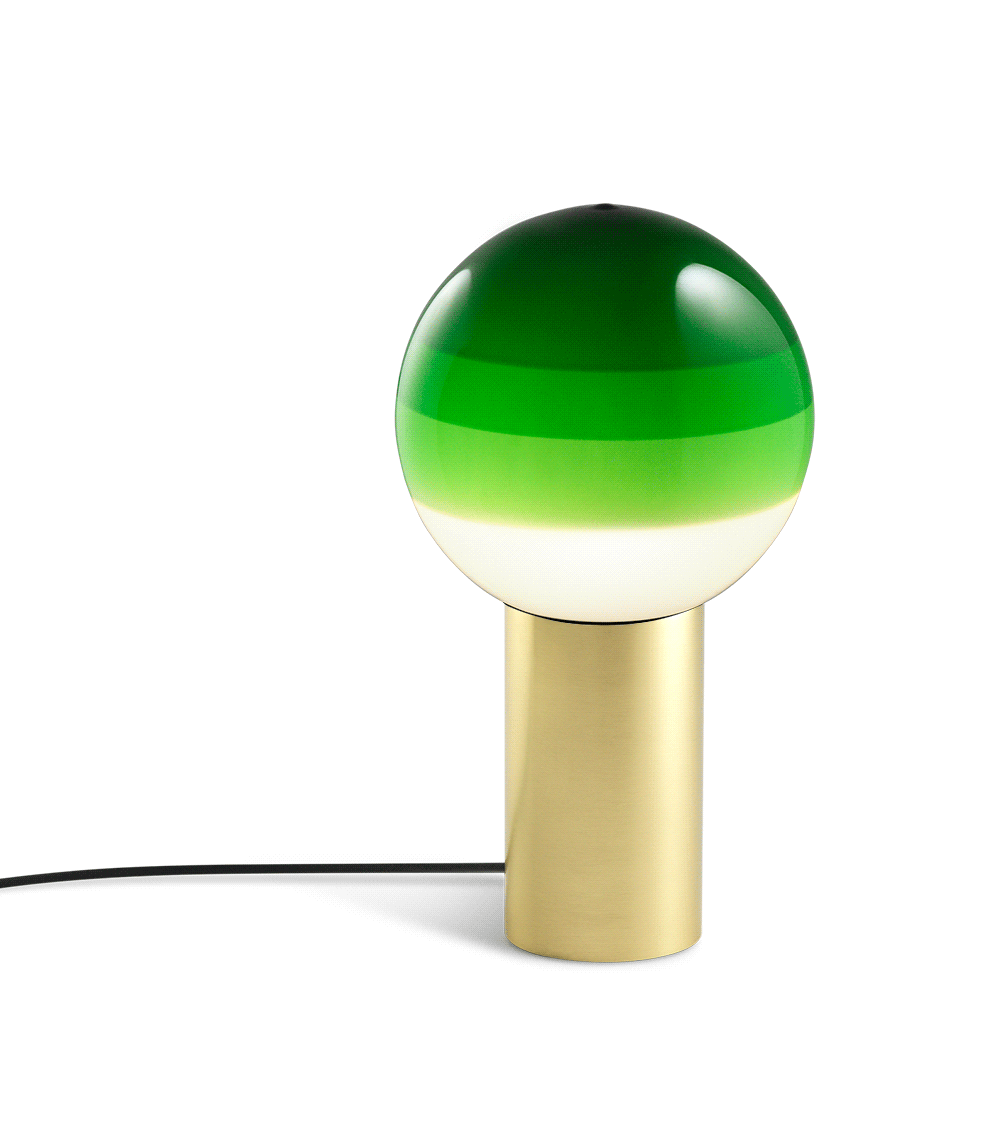 Corded or portable, which do you prefer?
The tabletop model of the Dipping Light comes with a cable, a puggable design conceived to become a point of light that plays with color.
The stand-alone portable version relies on a battery to forego the cable. It has a switch at the base and features a dimmer to set the light output at one of three intensities. At maximum power, it lights up for 5 hours; at medium, for 10 hours; at minimum output, for up to 20 hours.  


From €317
Available in 5 colors
Shop now