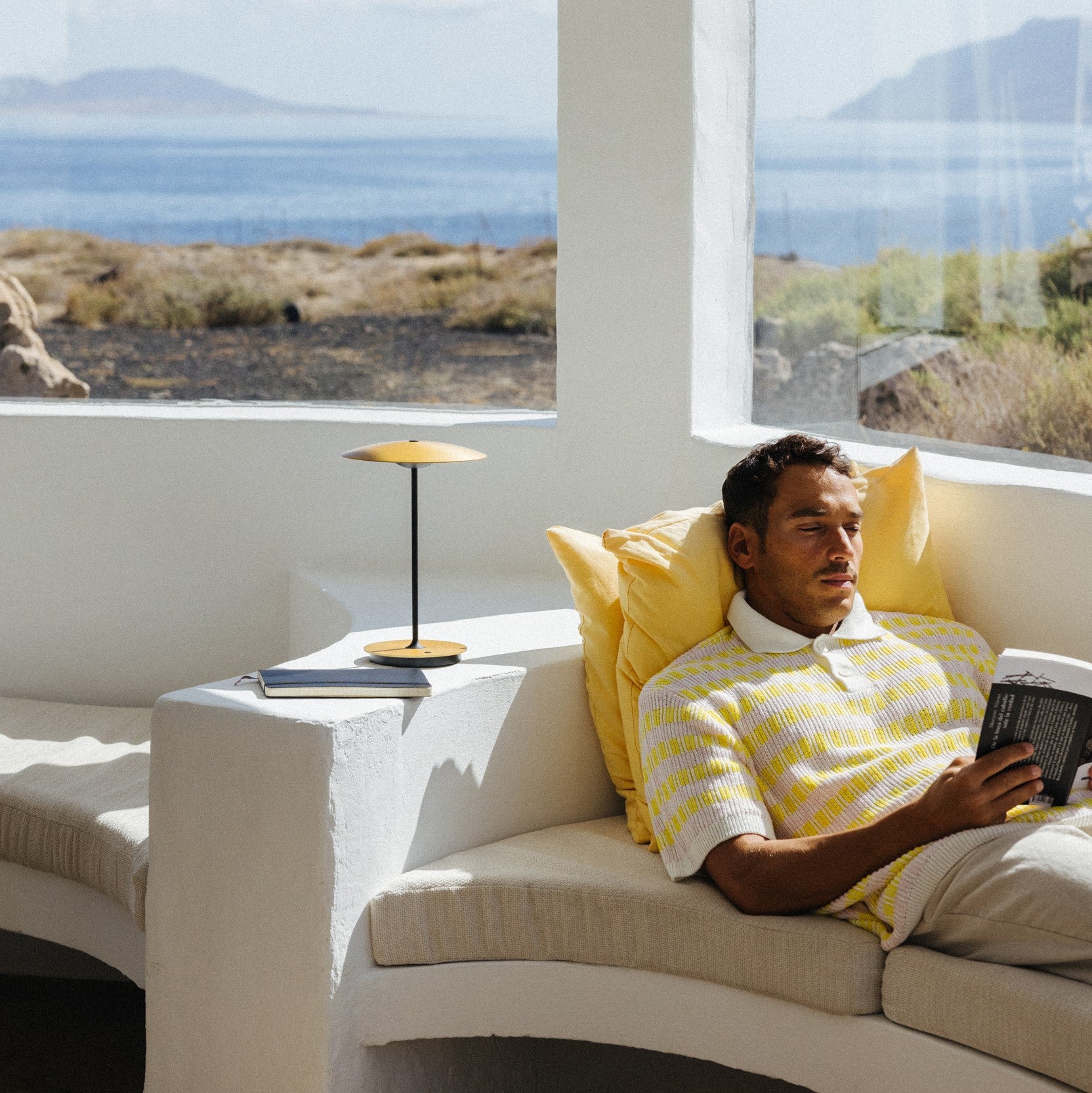 A subtle light
It projects a direct downward lighting that results intimate, warm and glare-free. The light of this design creates atmosphere and transforms spaces.
Like all Marset portable lamps, it has three lighting intensities that can be regulated from the switch on its base. Its integrated battery powers it up to 5 hours at maximum intensity, 10 hours at medium, and 20 hours at minimum power.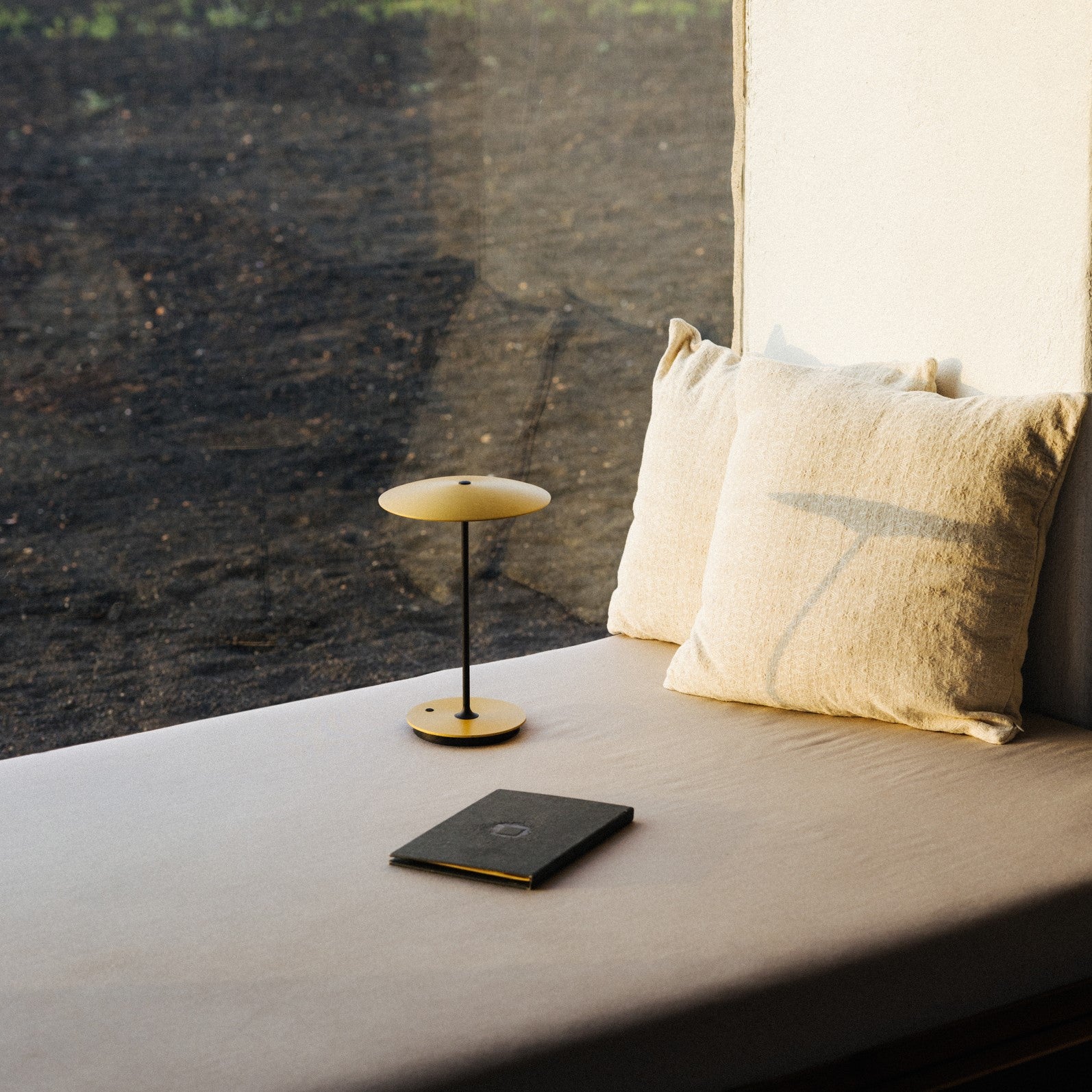 The warmth of the material
It is available in diverse materials: wenge or oak wood and, also, in brass. All finishes feature a very fine structure, in black metal, which provides lightness.
The materials of the Ginger design lamp are refined and provide warmth at its best.
A lamp that highlights spaces
Light and discreet, place it on a shelf, illuminating a piece of furniture, atop the bedside table or at a dinner party. Its beauty decorates any space and its light results very welcoming.